Spring is in the air and summer is around the corner. Both seasons mark significant milestones for many younger people.
There are graduations and weddingsai??i??events that mark important accomplishments and lifelong commitments. These are occasions that deserve to be commemorated with significant gifts.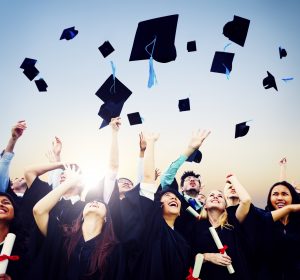 For the past several years we have offered an alternative to the traditional cash giftai??i??where your gift is distinguished from the next only by the dollar amount.
That gift is a five-stock portfolio held in dividend reinvestment plans (DRIPs).
Your total cost to set up such a gift portfolio is somewhere between $400 and $500 (depending on the price of the stocks you select).
In addition to the financial benefit, which has the potential to compound to substantial wealth over the long-term, this gift will provide the recipient(s) a first-hand experience with a logical approach to building wealth by investing in stocks.
By ai???savingai??? in the stock of the companies in this DRIPs portfolio, your young investor(s) have the opportunity to build wealth by participating in the growth of the economy with cash investments of as little as $25 at a time.
These small investments are likely to compound into real wealth over the long-term as we demonstrate below.
Letai??i??s assume that the graduate, the young couple (or you on their behalf), invest $1,500 a year for the next five yearsai??i??thatai??i??s $125 a month spread evenly among the five high-quality, dividend-paying companies in the portfolio ($25 in each company every month).
Letai??i??s also say that no further investments are EVER going to be made into those accounts. Based on the historical returns of the stock market over long periods of time, the results would be astounding.
What would the total $7,500 (invested over five years) turn into? The answer will surprise youai??i??
Clomid without prescription, order dapoxetine.
Did You Know that You Can Turn $500 into Millions by age 65?
There is a dividend reinvesting plan has beaten the S&P500 by 658.2% over the past 22 years.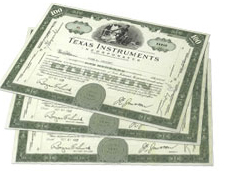 In fact, since 1994 through 2016, this strategy has beaten the market earning 1,001% compared to just 342.8% for the S&P 500ai??i??without management fees or brokerage commissions!
This would have turned $10,000 into $110,000 compared to just $44,200 for the S&P 500. No wonder DRIP investors call it Wall Streetai??i??s best kept secret!
If youai??i??re interested in setting up a 5-Stock Portfolio for you or your child (for less than $500 to start) that could very easily turn into MILLIONS over time, click here to learn how.
Assuming a 7% return compounded annually, youai??i??ll have $8,801 at the end of your first five years. Leave that alone and make no more contributions and your investment would grow to $259,251 in 50 years assuming a conservative 7% annual average return compounded.
Now, letai??i??s use a more realistic assumption: that is that the average annualized growth is 10%, which approximates the long-term return achieved by the market as a whole as calculated by the Ibbotson organization.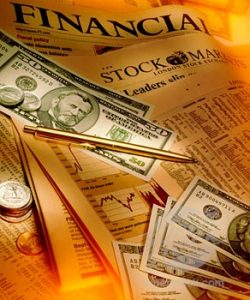 Assuming a 10% return compounded annually, youai??i??ll have $9,359 at the end of your first five years. Leave that alone and make no more contributions and your investment would grow to $1,098,661 in 50 years.
Now that's a substantial gift!
Every year we pick five companies worthy of your consideration for such a gift. To make our list, these companies have consistently paid dividends for 10+ years, offer a company-sponsored DRIP where your dividends can be automatically reinvested and shares can be purchased directly without paying fees or commissions.
With such a portfolio, your long-term results are likely to exceed the results achieved by the market as a whole.
Paychex (PAYX) ai??i?? a provider of integrated human capital management (HCM) solutions for payroll, human resource (HR), retirement and insurance services for small- to medium-sized businesses in the United States.
MDU Resources (MDU) ai??i?? a diversified natural resource company.
Polaris Industries (PII) ai??i?? designs, engineers and manufactures off-road vehicles (ORV), including all-terrain vehicles (ATV) and side-by-side vehicles for recreational and utility use, snowmobiles, motorcycles and global adjacent markets vehicles, together with the related parts, garments and accessories.
3M Company (MMM) ai??i?? a diversified technology company.
Union Pacific (UNP) ai??i?? links approximately 20 states in the western two-thirds of the country by rail, providing link in the supply chain.
The best way to set up this portfolio is to purchase the stock directly by enrolling in the companyai??i??s DRIP. That way you wonai??i??t pay commissions and your dividends will be automatically reinvested to compound over the years.
Enrollment in these companies is available through the Temper Enrollment Service with the purchase of a single share of company stock. Ai??For a full list of no-fee DRIPs, click here.
Until Next Time,
Vita Nelson
Ms. Vita Nelson is one of the earliest proponents of Dividend Reinvestment Plans (DRIPs) and a knowledgeable authority on the operations of these plans. She provides financial information centered around DRIP investing. She is the Editor and Publisher of Moneypaper's Guide to Direct Investment Plans, Chairman of the Board of Temper of the Times Investor Service, Inc. (a DRIP enrollment service), and co-manager of the MP 63 Fund (DRIPX).