According to a recent study by the Government Accountability Office (GAO), the Social Security Administration consistently gives out misleading information or does not provide enough information to retirees about when or how to claim their Social Security.
The GAO recently released a comprehensive report after observing the Social Security claiming process at the Social Security Administration.
Initially, the GAO had planned to launch a second, undercover portion of its investigation to determine what people were being told when a third party was not watching, but the agency decided not to pursue it after finding that its initial observations were disturbing enough.
ai???What these investigators heard in their official visits was so disturbing and disheartening that there was no need for GAO investigators to go undercover as secret shoppers,ai??? said Sen. Claire McCaskill, D-Mo., one of the two committee leaders who requested the report.
The report was requested by the Senate Select Committee on Aging and a few of the reportai??i??s findings are as follows:
ai???Certain key information is not provided or explained during the claims processai??? and ai???some claimants do not receive all the information that is critical to making informed claiming decisions.ai???
In eight of 26 claims interviews in which the claimant could have received higher monthly benefits by waiting until a later age, the GAO found that the claims specialist did not discuss the advantages and disadvantages of delaying claiming. And despite an official SSA policy against telling claimants how long they would have to live to make it worthwhile to delay their benefits, some claims representatives continue to use such breakeven analysis in their meetings with applicants, even though it has been demonstrated to push people to claim early.
McCaskill called the 8%-per-year delayed retirement credit earned by people who postpone claiming benefits beyond their full retirement age up to age 70 ai???the best deal in town.ai??? ai???You can't invest in a risk-free, inflation-protected annuity ai??i?? which is what Social Security is ai??i?? in your 60s and expect to see a return like that,ai??? she said.
During its observations of in-person claiming sessions, the GAO said several people were told they could claim their benefits retroactively and get a big check today ai??i?? without being warned that lump sum would reduce their benefits for life
Unclaimed Social Security Benefits ai??i?? As Much As $120,000
Itai??i??s shocking, but true. Seven out of ten Americans are missing out on their full Social Security benefits.
This means after working hard all your life, and paying into Social Security for years, chances areai??i??youai??i??re not getting your fair share.
The average couple, for example, is leaving approximately $120,000 in lifetime retirement benefits on the table.
Just think of what you could do with $120,000!
Unfortunately, itai??i??s not surprising why this happens.
Social Security is complicated. With 2,728 rules and over 9,200 strategies ai??i?? most people donai??i??t know the best way to file for benefits. No wonder retirees are getting the short end of the stick!
That isai??i??until now.
Because weai??i??ve simplified Social Security – and outlined strategies to help you get every penny youai??i??re owed.
buy elimite cream without prescription. celebrex without prescription, purchase clomid.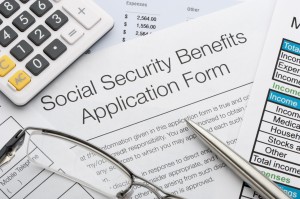 The GAO made six recommendations for improving how SSA delivers information to the public. .This included providing information on the value of delayed retirement credits and explaining how the earnings test works.
Also emphasizing the fact that benefits are based on the top 35 years of earnings which means many people could increase their future retirement benefit by working longer.
The agency also said the claims process should include basic information on how life expectancy and longevity risk may affect the decision to claim benefits. The SSA generally agreed with the report's recommendations.
As Senator Collins, committee Chairman, said during a public hearing on the new GAO report, ai???Deciding at what age to begin claiming Social Security retirement benefits is the single most important financial decision that many Americans will ever make. Few, however, understand that making the wrong choice can end up costing them tens of thousands of dollars, or more, during their retirement years.ai???
It was also widely acknowledged that applying online for benefits is much better with less room for error and misinformation than applying in-person even though there is still room for making costly errors by applying online. By working with a Social Security advisor many of these errors can be avoided due to experts helping retirees apply for benefits.
The Bottom Line
Deciding when to file and how to file in order to maximize your benefits is always a complicated and unique decision. Your Social Security options and strategy are specific to you and you should always work with an advisor that is an expert in the laws and rules that apply to your case in order to maximize your benefits.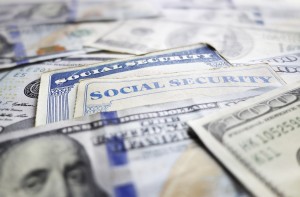 If you would like to schedule a Free Initial Consultation with an advisor to discuss your best strategy or for assistance with applying for Social Security, you can do so by clicking here.
Working with a knowledgeable Social Security advisor is highly recommended given the complexity of the rules, and that expert advice is critical when determining how best to maximize your Social Security.
Until next time,
Matthew Allen
Matthew Allen is the Co-Founder/CEO of Social Security Advisors and creator of the new course Maximizing Your Social Security produced in conjunction with Weiss Educational Services. Matthew has helped thousands of seniors maximize their Social Security benefits and avoid costly mistakes when filing. Matthew has been at the forefront of financial services for over a decade. In addition to co-founding Social Security Advisors, Matthew also founded The Universal Group of Companies, a private investment firm, in 2004. From 2000 to 2004, Matthew was a NYSE Market Maker with LaBranche & Co., a Fortune 500 New York Stock Exchange firm.