Are you divorced and starting to think about how and when to collect your Social Security? There are some important tips that you should be aware of before you do which we will cover in this article.
Do You Qualify?
First of all, you need to determine if you qualify for benefits as a divorced spouse. The eligibility requirements are as follows:
You must have been married for at least 10 years
You must be at least 62 years old

periactin online, buy lioresal.

You must file an application
Your ex-spouse is entitled to a retirement benefit OR you are ai???independently entitledai??? having been divorced for at least two years
You are not entitled to a higher disability or retirement benefit on your own account
You are unmarried
The most important of the above is clearly that you have to have been married for at least ten years prior to your divorce. Even if it was nine years and 364 days, the Social Security Administration will still consider you ai???singleai??? for Social Security purposes.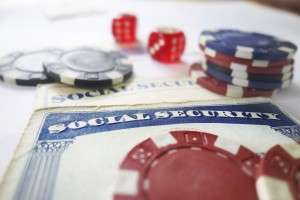 As such, a small tip here is that if you have been married for quite some time but are short of the 10 year requirement and are thinking of possibly getting a divorce, consider waiting until the 10 years has been met.
Because spousal benefits can be very valuable and you wonai??i??t get them if you donai??i??t meet the 10 year requirement.
It is also important to note that once you have been divorced for at least two years, you achieve a status of being what is called ai???independently entitled.ai??? Normally, for a divorced spouse to receive a Social Security benefit, his/her former spouse must be entitled to (i.e., already filed for) a benefit on their own account.
Once you become ai???independently entitledai??? however, if you meet the other requirements above, you DO NOT have to wait for your ex-spouse to file for his/her benefits prior to filing for a divorced spousal benefit.
Spousal Strategies to Get More Money
If you meet the requirements above, DO NOT file for Social Security benefits on your own record without thoroughly considering what spousal benefits may be available to you. Especially, if you were born prior to January 1st, 1954, you need to be extra careful because you can qualify for something called a Restricted Application.
In a nutshell, when you use a Restricted Application once you reach your Full Retirement Age (66 for most people), you are basically telling the Social Security Administration that you want to file for ONLY a spousal benefit.
And that you would like to continue to accrue Delayed Retirement Credits on your own record until you switch to your own Social Security benefits at a later time.
Because Delayed Retirement Credits accumulate at the rate of 8% per year, if one implements the above at 66 and then switches to his/her own benefits at 70, benefits on their own record will be 32% higher than they would have been at 66. In this low interest rate environment in particular, this is especially valuable.
Unclaimed Social Security Benefits ai??i?? As Much As $120,000
Itai??i??s shocking, but true. Seven out of ten Americans are missing out on their full Social Security benefits.
This means after working hard all your life, and paying into Social Security for years, chances areai??i??youai??i??re not getting your fair share.
The average couple, for example, is leaving approximately $120,000 in lifetime retirement benefits on the table.
Just think of what you could do with $120,000!
Unfortunately, itai??i??s not surprising why this happens.
Social Security is complicated. With 2,728 rules and over 9,200 strategies ai??i?? most people donai??i??t know the best way to file for benefits. No wonder retirees are getting the short end of the stick!
That isai??i??until now.
Because weai??i??ve simplified Social Security – and outlined strategies to help you get every penny youai??i??re owed.
The Restricted Application strategy alone is often worth $40k to $50k for divorcees, not to mention that it can be combined with other wise Social Security strategies to maximize benefits even further.
It should also be noted that receiving a divorced spousal benefit does not impact your ex-spouseai??i??s benefit in any way.
Be Careful When Filing for Social Security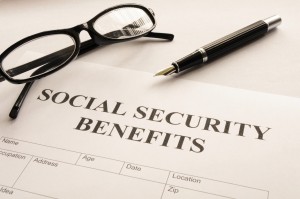 Contrary to popular belief, filing for Social Security is not so easy and is fraught with potential pitfalls. You can apply online, over the phone, in-person at a Social Security office, or by using a professional filing service that can file for your Social Security for you for a small fee.
If you are trying to file for a Restricted Application for spousal benefits only, you must be particularly careful because in the application, there is literally a blank ai???Remarksai??? box and you need to know exactly what to enter into that box to implement the strategy correctly.
If mistakes are made here, it is very easy for the Social Security Administration to accidentally start paying you benefits based on your record which will mean that you will lose out on the spousal benefit and also on the Delayed Retirement Credits that you should have been receiving.
The Bottom Line
Deciding when to file and how to file in order to maximize your benefits is always a complicated and unique decision. Your Social Security options and strategy are specific to you and you should always work with an advisor that is an expert in the laws and rules that apply to your case in order to maximize your benefits.
If you would like to schedule a Free Initial Consultation with an advisor to discuss your best strategy or for assistance with applying for Social Security, you can do so by clicking here
Working with a knowledgeable Social Security advisorAi??is highly recommended given the complexity of the rules and that expert advice is critical when determining how best to maximize your
Until next time,
Matthew Allen
Matthew Allen is the Co-Founder/CEO of Social Security Advisors and creator of the new course Maximizing Your Social Security produced in conjunction with Weiss Educational Services. Matthew has helped thousands of seniors maximize their Social Security benefits and avoid costly mistakes when filing. Matthew has been at the forefront of financial services for over a decade. In addition to co-founding Social Security Advisors, Matthew also founded The Universal Group of Companies, a private investment firm, in 2004. From 2000 to 2004, Matthew was a NYSE Market Maker with LaBranche & Co., a Fortune 500 New York Stock Exchange firm.