Each wave of software earnings typically gains the attention of investors who wait and watch with anticipation for which companies are going to outperform analystsai??i?? forecasts to lift share prices.
Earnings season usually kicks off during the second week of January, April, July and October each year with reports from some notable tech companies that are leaders in the software sector.
One of the key indicators to track in the software sector is the pace of information technology (IT) business spending by medium-to-large corporations that recently reached the highest levels in five years.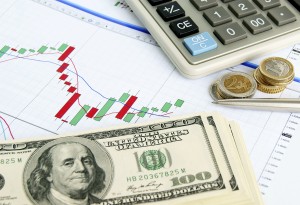 Wall Street analysts track business spending on upgrading software as needed to maintain competitive advantages and reduce long-term costs of operating a business.
With the economy muddling along at a growth rate of less than 2.0% of gross domestic product (GDP), companies put off spending until their forward budgets determine the expense for more IT is justified by order backlog.
That pattern is emerging again, with the exception of some big technological advances.
The advent of cloud computing has produced a trillion-dollar global industry and zoloft without prescription, purchase lioresal. 74% of technology chief financial officers (CFOs) predict cloud computing will have the most measurable impact on their companies in 2017.
Cloud platforms allow new, complex business models and orchestrate more globally based integration networks in 2017 than many analyst and advisory firms predicted.
Combined with cloud services adoption increasing in the mid-tier and small & medium businesses, leading researchers, including Forrester, are boosting their forecasts.
A really good way to check of any forecast is by watching revenue. Amazonai??i??s first-quarter revenues show Amazon Web Services (AWS) grew 43% year-over-year, contributing 10% of consolidated revenue and 89% of consolidated operating income.
Recent data compiled by Forbes magazine looked at the cloud computing industry for 2017 and further out and forecasted a mammoth multi-year investment theme.
In addition, Wikibon is predicting enterprise cloud spending to grow at a 16% compound annual growth (CAGR) run rate between 2016 and 2026.
Further, cloud computing spending has been growing at 4.5 times the rate of IT spending since 2009 and that is better than 6 times the rate of IT spending from 2015 through 2020.
IDC is projecting worldwide spending on public cloud computing will increase from $67 billion in 2015 to $162 billion in 2020 to achieve a 19% CAGR.
Gartner forecasts worldwide public cloud services to rise 18% in 2017 to $246.8 billion, up from $209.2 billion in 2016. Infrastructure-as-a-Service (IaaS) is estimated to grow 36.8% in 2017 and reach $34.6 billion.
Software-as-a-Service (SaaS) is expected to jump 20.1% to $46.3 billion in 2017. By the close of 2018, spending on IT-as-a-Service for data centers, software and services is estimated to hit $547 billion.
Deloitte Global predicts that procurement of IT technologies will soar in the next 30 months from $361 billion to $547 billion. At that pace, IT-as-a-Service will account for more than half of IT spending by 2021/2022.
Total spending on IT infrastructure products (server, enterprise storage and Ethernet switches) for use cloud environments will rise 15.3% year over year in 2017 to $41.7 billion.
According to IDC, public cloud data centers will account for the majority of that spending (60.5%), while off-premises private cloud environments will represent 14.9% of spending.
On-premises private clouds will spur 62.3% of spending on private cloud IT infrastructure and will climb 13.1% year over year in 2017.
With the approach of second-quarter 2017 earnings reports, there is strong likelihood of profit growth supporting the larger data points described previously in this write-up.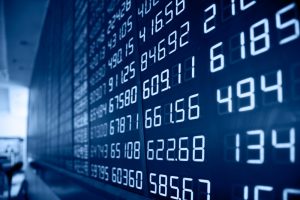 Preliminary results from Oracle Corporation (ORCL) and Red Hat (RHT) handily beat analystsai??i?? estimates to corroborate industry research findings and to provide investors and traders with reasons anticipate other software companyai??i??s earnings reports.
Shares of both Oracle and Red Hat spiked by 10% on their earnings headlines so expect similar moves from other key software stocks that deliver cloud solutions and services based on what is called the ai???subscription model,ai??? which is another transformational catalyst for the software industry.
Rather than purchase the latest software upgrade in the form of a floppy disk, companies can set up an active account in which advanced versions and upgrades can be applied to current computer systems to manage time used on such software programs remotely.
The subscription model is making the legacy practice obsolete of owning and of replacing huge on-site clean rooms of servers and hardware that had to be maintained by a large staff of IT technicians.
The volatility of tech stocks when traded in and around earnings time also offers investors a chance to sell out-of-the-money covered calls on software stocks that soar on bullish earnings news.
Such covered-call trades can collect 10% in call option premium for a call option contract of just 30-45 days.
With covered calls, a high-performance software stock can deliver 20%, 30% or more per year just in option premium income alone, before capital gains.
Assuming there are two to five stocks that fit this profile, an investor who has basic knowledge of options trading can put together a basket of software stocks and sell covered calls against them.
Thus, two good things take place. First, the sale of calls generates immediate income and, second, that sale of calls lowers oneai??i??s cost basis.
To learn more about how to set up an active and reliable covered-call strategy on sizzling software stocks and other scorching sectors, go to Quick Income Trader by clicking here.
Check out first-hand how to manage a winning covered-call strategy that takes just 10 minutes per week to manage. It is a great way to generate total return from consistent income and growth.
Until next time,
Bryan Perry
Ai??Bryan Perry has spent more than 20 years working as a financial adviser for major Wall Street firms, including Bear Stearns, Paine Webber and Lehman Brothers. Bryan co-hosted weekly financial news shows on the Bloomberg affiliate radio network, and heai??i??s frequently quoted by Forbes, Business Week and CBSai??i?? MarketWatch.Ai??With three decades of experience inside Wall Street, Bryan has proved himself to be an asset to subscribers who are looking to receive a juicy check in the mail each month, quarter or year.Ai??Bryanai??i??s experience has given him a unique approach to high-yield investing.