In life, timing is everything and when it comes to Forex trading, knowing when to trade is just as important as knowing what to trade. One of the greatest benefits of the Forex market is that it is open 24 hours a day, 5.5 days a week.
The ability to trade whenever you want can be a great advantage, as long as you understand that certain times of day are more suitable for trading than others. 
In order to devise an effective and time-efficient trading strategy, it is important to be aware of how much market activity occurs during different times of the day, in order to maximize the number of trading opportunities during these market hours.
Even though there is no official open and close in the Forex market during the week, it can be broken down into 3 major trading sessions – Tokyo, London and NY. The Tokyo trading session is the first to open, followed by London and NY. Since the Forex market is open for trading 24 hours a day, here's an approximation of each session's open and close:
Asian Session (Tokyo): 19:00 – 4:00 GMT
European Session (London):  3:00 – 12:00 NY Time
U.S. Session (New York): 07:00-17:00 GMT
When to Trade Based Upon Your Volume and Activity
The best time to trade is when trading sessions overlap because that's when we have the greatest number of participants, which translates into more volume and momentum to fuel trends and breakouts.  Economic data is also generally released during these overlaps, providing catalysts for currency movements.
European and U.S. Overlap: 07:00 – 12:00 NY Time
The busiest and most active period in the Forex market is when the world's two largest trading centers overlap. Approximately 70 percent of the total average range that a currency pair fluctuates in, usually occurs during the European trading hours. And 80 percent of the total average range of trading usually occurs during U.S. trading hours. Just these percentages alone tell day traders that if they cannot sit at the screen all day, the best time to trade is the U.S. and European overlap is between 7AM and 12PM NY time.
 Currency Trading Made Easy
Our new  Special Report Currency Trading Made Easy is now available. Your Ultimate "Cheat Sheet" for Learning the Basics of Trading the World's 8 Major Currencies
Asian and European Overlap: 3:00–5:00 NY Time
The second best time period to trade is when the Tokyo and European sessions overlap. Which is also the time when Asian and European traders have the opportunity to respond to European economic data but most Americans are asleep during this time.
When to Trade Based Upon Your Trading Style
The optimal time to trade can also depend on your trading style. For example, momentum, trends and breakout trading strategies usually work better during active and liquid market hours. While range trading usually works best during "off hours."
Range trading – For Forex traders that like to trade ranges during the course of the day, the best time to trade is usually between trading sessions, an hour or so before economic data is released or the lull before the market closes.
Momentum and Trend trading – The best time to trade momentum and trend is usually after economic data is released because if the surprise is large enough, we could see follow through for the next few hours.
Breakout trading – The best time to trade breakouts is usually right when the trading session opens and when economic data is released.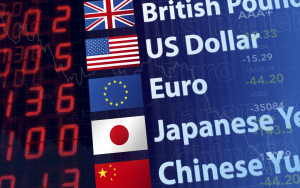 At the end of the day, the best time to trade is really dependent upon your trading style and schedule.  If you work during the day, you can trade at night. If you are an early bird, get up early!
Lastly, not all currencies are created equal. Some currencies are more volatile than others on an intraday basis. This does not mean that they are inappropriate for range trading, but when trading the more volatile pairs, wider stops may be needed. In other words, a 30 to 40-point stop may be significant for a pair like EUR/GBP but very insignificant for a currency pair like GBP/JPY.
Until next time,
Kathy Lien
Ms. Kathy Lien is the Managing Director and Founding Partner of BKForex's strategies and creator of the new course The ULTIMATE Forex Trading Course produced in conjunction with Weiss Educational Services.Kathy, a leading currency and Forex expert, started the #1 Forex news site DailyFX.com, is a regular contributor to CNBC Squawk Box and is a former host of CNBC's Forex show, Money in Motion. She is also an internationally-published author of the best-selling book, "Day Trading and Swing Trading the Currency Market" (now in its third edition) and "The Little Book of Currency Trading."