A business with less than 500 employees is considered a small business.
According to the U.S. Small Business Administration Office of Advocacy, there are nearly 28.8 million small businesses in the U.S.Ai?? This represents 99.7% of all U.S. businesses.Ai?? Small businesses employ 56.8 million people or 48% of the private U.S. workforce.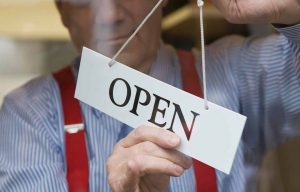 However, the probability of sustaining a new small business can be challenging.
The U.S. Small Business Administration also reported that in the second quarter of 2014, 220,000 new establishments started up while 205,000 exited during the same time period.
Therefore, being an owner of a successful small business is not easy. Ai??I know of this first-hand. Ai??One of my family members has been running a small business for the past 16 years.
These businesses have their own set of unique trials and stressors.Ai?? However, those who own a successful and sustainable small business are able earn many advantages due to hard work, sacrifice and dedication.
Many of these owners have the opportunity to pursue their heartai??i??s desire by starting and running an enterprise that is a manifestation of their ideas and creativity.
Also, many successful small business owners are able to sustain themselves and their familyai??i??s economic life and many are able to employ others in their community and give back to that same community.
In all, owning a thriving small business can offer an abundant sense of accomplishment and gratitude.
Forget REITs. Invest in Real Estate with Crowdfunding
order clomid online cheap, generic clomid.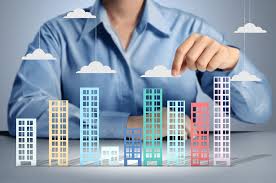 Investing in real estate is no longer an exclusive club. Investors are using "Real Estate Crowdfunding" to gain access to private real estate deals with as little as $5,000.
The fact that it costs nothing to sign up for an account and browse available deals only adds to the appeal. Looking to explore real estate investments across the country? Get started with a free account here.
External Sponsorship
One of the central responsibilities of a small business owner is filing an accurate tax return.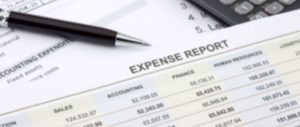 When small business owners file their annual tax return and estimated quarterly taxes, itai??i??s imperative that they seek the help of a qualified tax advisor or tax professional to ensure the business meets its tax obligations while making the most of any eligible deductions.
Now, with tax season starting this week here are the top 10 tax deductions for small business owners:
#1 Business Use of Your Car and Standard mileage rates ai??i?? If you have a vehicle (car, SUV or pickup truck) that is used in support of your business, you may deduct some of the expenses associated with the use and upkeep of the vehicle.Ai?? Deductions include: mileage, gas, vehicle registration, auto loan interest, insurance and repairs.
Itai??i??s imperative to keep an accurate log of your business miles.Ai?? Fortunately, today there are several smartphone apps available that help keep track of business miles, such as MileIQAi??andAi??TripLog.
#2 Employees' Pay ai??i?? In general, you may deduct the amount you pay your employees for the services they render.Ai?? Per the IRS, the pay may be in cash, property or services and may include wages, salaries, commissions and more.
Ai??#3 Ai??Home Office Deduction ai??i?? According to the IRS, if you are a homeowner or renter and use part of your home for business, you may be able to deduct expenditures from the business use of the home.
Ai??#4 Cost of Goods Sold– Business owners may deduct the expenses used to calculate the cost of goods sold (COGS). COGS are deducted from the gross receipts to calculate the gross profit for the year.Ai?? Per the IRS, if an expense is included in the COGS, it cannot be deducted again as an expense for the business.
#5 Rent Expense ai??i?? Business owners may also deduct the cost of rent as an expense as long as the property is used for the business. Ai??The IRS states if you have or will receive equity in or title to the property, the rent is not deductible.
Ai??#6 Interest– Interest expense paid or accrued during the tax year is generally deductible as long as it pertains to your business.
Ai??#7 Taxes– A variety of local, state, foreign and federal taxes related to your business can be deducted as an expense.
Ai??#8 Insurance ai??i?? According to the IRS, you generally you may deduct the ordinary and necessary cost of business related insurance.Ai?? However, there are several nuances.Ai?? Please see the insurance link above for further details.
#9 Travel, meals, entertainment and gifts– Incurred business expenses related to travel, meals, etc. are usually tax deductible as well.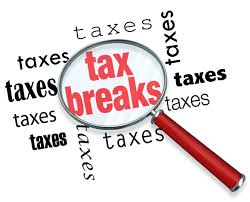 #10 Retirement Plans for Small Businesses and the Self-Employed – As a small business owner itai??i??s important to aim to secure your financial future during your retirement years.Ai?? The IRS does allow for certain deductions for various retirement plan contributions. Please see the links above.
For more information, on small businesses and taxes, the IRS has produced a video series entitled ai??i??Ai?? Small Business Taxes: The Virtual Workshop, that offers a primer for small business owners.
Best wishes,
Amber
Ms. Dakar is the author of The Busy Personai??i??s Guide to Personal Finance, a primer to help consumers manage their finances so they can build a substantial nest-egg. She also conducts personal finance seminars where she provides concepts to attain overall financial health.