The top poker players in the world, the best of the best, lose the majority of their hands. They are incredibly skilled at not playing when the odds are against them.
The reason why trading is not gambling is because unlike poker, you are not forced to play every hand. You don't have to "donate" to the pot, if you want to lay off of Apple's 9 day winning streak.
This allows the most patient traders … The most disciplined traders … The traders that are able to put their emotions in the desk drawer … to separate themselves from the pack and only trade when the odds are in their favor.
Just 5% of your trades can make your entire year so why get involved with mediocrity? This book has all the best rules and I even built a system around it.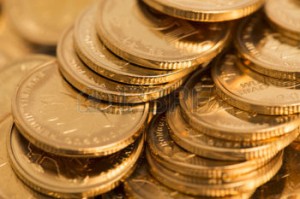 Just recently there were a couple of trades my team and I were watching. One of these trades happen to be Gold. Our goal was to bearish Gold and profit from a move downward.
Gold looked like it was about to breakdown but we didn't want to miss out so rather than wait for confirmation, we entered the trade. Gold started to fall and everything looked good. Then Janet Yellen spoke about interest rates being more "gradual" and Gold spiked. It was a loser.
Now, had she not spoken, we likely would have been right but it's also possible that we didn't have confirmation for a reason.
Either way, if we waited for the "ideal trade", we would have ended up with no trade at all and that wouldn't have been a good thing.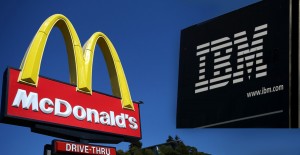 The other trade was McDonald's. We were bearish MCD and were looking to profit from a drop in the price of the stock. This time we waited for confirmation which was a close below 155.
Once our price was confirmed, we entered and were quickly rewarded with MCD dropping down below 153.50, a nice move in a short amount of time.
Overall, I think the two trades netted out, so little damage was done but had we remained more selective, it would have been a fantastic week.
As traders, our hot streaks come when we are zoned in on the market and executing our game plan.
I've been trading for 20+ years. I don't always crush it but I've been able to remain and maintain because of the rules I began with.
It was actually this book. In my opinion, it's the greatest trading book ever written and it's the first thing I recommend any trader have.
I hope this helps and I hope you are selective.
Kind Regards,
Adam Mesh
P.S. Access your copy right now, with this link.
Adam Mesh is CEO and Founder of The Adam Mesh Trading Group. For the past 18 years he has coached thousands of students to all levels of success in trading. He is also creator of the revolutionary Full Contact Trading.