A few weeks ago I took about $25,000 of my retirement funds and put them into my FX daytrading account (Yes such a thing is possible and even legal).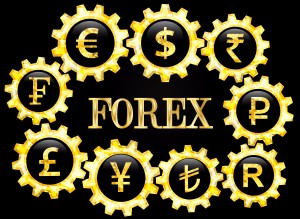 In less than 10 days of trading I managed to do 4+ Million dollars of notional volume on the account or about 160:1 leverage off the equity base.
And yet I never lost more than 0.5% of my account at any time during all this trading.
Thatai??i??s right. My equity – that is the REAL money in my account never dipped by more than 125 bucks.
How is that possible?
How could I have achieved such risk control (I am up by the way on an absolute basis about 1/2 of 1 percent after two weeks of trading – but that is not the point) with seemingly such ridiculously high leverage?
The answer is size. But not in the way you normally think of size in FX trading. Generally, when we think about margin trading we are conditioned to view leverage as a function of credit.
You have $1000 dollars. In US your broker offers you 50:1 leverage (higher elsewhere) and you can open a trade for $50,000 units. Thatai??i??s classic leverage and itai??i??s basically the crack cocaine of trading. It gets you hooked and it gets you killed – well your money at least.
There is, however, a completely different way to achieve leverage that does not expose you to any sort of serious risk. Itai??i??s called turnover. If you have ever been in the retail business, you understand the concept of inventory turnover, very well.Ai?? Basically if you flip over your inventory ten times you levered your working capital by 10:1. Put simply you used the same $1000 dollars to buy $10,000 worth of merchandise.
Master the Basics of Currency Trading
Our new online currency trading course is now LIVE!Ai?? Now you can master the basics of currency trading in 5 easy lessons.
Youai??i??ll discover…
How the currency market works:Ai?? A basic primer and description of the worldai??i??s 8 major currencies and how to trade themai??i??simply and easily
How currencies can make you BIG money whether the stock market is rising or falling
How to speak the currency traderai??i??s ai???languageai??? to master all the terminology youai??i??ll need to succeed
How to successfully invest in currencies using plain English ai???Buyai??? and ai???Sellai??? signals that are so easy to read and understand, a child could follow them
And much, much more.
PLUS, you also get lifetime access to the videos and course materials including workbooks and transcripts for all 5 modules!
Day trading is the exact same thing.Ai?? You can lever your position by borrowing money from your broker and be at the mercy of the market, or you can lever by making lots of small but frequent trades and expose very little of your account to risk.
My average trade size on that $25,000 was only $5000.00 units. Thatai??i??s right I actually traded at less than 1:1 leverage. I was UNDERLEVERED at 1:5 size. Thatai??i??s why no single trade, not even ten bad trades could hurt me. Size will forgive almost all your trading sins and is far more important than a strategy you use in achieving long term success.
Novice traders always have their priorities wrong. To stay alive and thrive in trading first things first.
Size.
Stops.
Strategy.
Get that order right and you can trade forever. Get it wrong and youai??i??ll just be another 90 day blow up statistic in the Forex market.
Oh just in case you doubt me – here are the stats.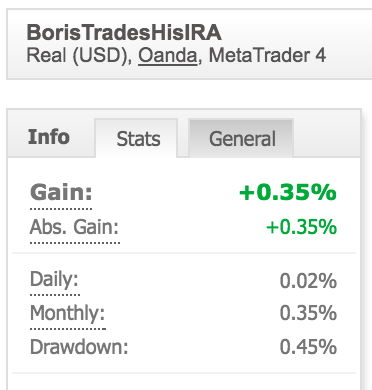 Until next time,
Boris Schlossberg
Mr. Schlossberg is Ai??the managing partner at cheap cardura online, purchase zithromax. BKForexAi?? and creator of the new course The ULTIMATE Forex Trading CourseAi??produced in conjunction with Weiss Educational Services. He is also a weekly contributor to CNBCai??i??s Squawk Box and a regular commentator for CNBC Asia and CNBC Europe. His daily currency research is quoted by Reuters, Dow Jones, Bloomberg and Agence France Presse newswires and appears in numerous business publications and newspapers worldwide. Mr. Schlossberg has written articles on trading for SFO magazine, Active Trader and Technical Analysis of Stocks and Commodities. He is the author of Technical Analysis of the Currency Market and Millionaire Traders: How Everyday People Beat Wall Street at its Own Game, both of which are published by Wiley. Borisai??i?? extensive experience in trading and developing momentum based techniques provide the foundation for BKForex strategies.Ai?? fincar finasteride online canada.