The Donald Trump administration is officially beginning in a few days ai??i?? and investors are sitting up and taking notice.
Theyai??i??re dog-piling into stocks that should clean up under the new president … and dumping those that should suffer.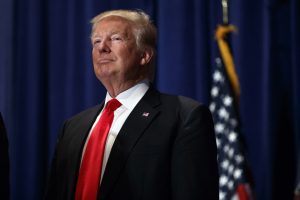 One group squarely in the ai???Winai??? column: Financials! Indeed, financial stocks surged more than 16% between election day and the end of 2016.
That was roughly 3.5 times the S&P 500ai??i??s return during the same period.
Whatai??i??s behind the gains?
First, Trump is anti-regulation. No industry has been saddled by more profit-and-innovation-crushing regulation than the U.S. financial industry in recent years.
The Dodd-Frank Act. The Consumer Financial Protection Bureau. Federal Reserve stress tests. Tight restrictions on lending and investing activity.
Even veiled threats that the federal government might break up the nationai??i??s largest institutions. Banks had to deal with all of that in the Obama administration.
You can debate whether banks and brokers deserved all the additional restrictions. After all, financial execs helped cause the collapse of the financial system in 2007-2008. But regardless of whether the shackles were justified, the fact is many of them will come off now. That means the industry should make much more profit under Trump than it ever did under Obama.
baclofen without prescription, buy Zoloft.
Donald Trump is About to Send TRILLIONS of
Dollars This Industryai??i??s Way …
In just two days, Donald J. Trump will take the oath of office. One of his first acts as the 45th president of the United States will be to unleash the biggest boom in defense spending this country has ever seen!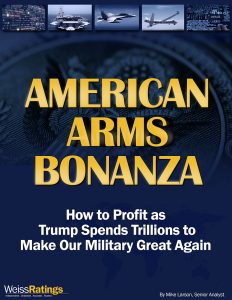 More ships. More plans. More tanks. More troops. More cyberwarfare and counterterrorism programs. Itai??i??s all coming, and itai??i??s going to be a trillion-dollar windfall for the defense and cybersecurity companies that help keep America safe.
Which stocks will soar as a result? How can you grab your share of the profits? Get my just-released special report American Arms Bonanza to find out by clicking here
Interest rates are another major driver of the banking sector bonanza. Theyai??i??re moving higher overall, and the spread between short-term rates and long-term rates is widening out.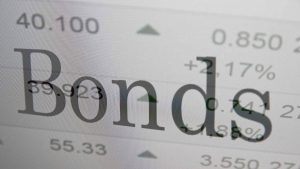 More specifically, the yield on the 30-year Treasury bond soared more than 100 basis points between late summer and the beginning of 2017.
The spread between 2-year Treasury Note yields and 10-year Treasury Note yields recently blew out to a 12-month high.
Why? Bond investors are voting with their wallets and pocketbooks. Theyai??i??re saying they believe Trumpai??i??s proposed tax reductions, massive infrastructure and defense spending plans, and regulation cuts will unleash a boom in GDP growth, a large boost in lending, and a surge in inflation.
For banks, this is great news. Lending activity will jump alongside GDP growth. Plus, the profitability of lending and investing will balloon as the spread between shorter-term rates and longer-term rates widens out.
As for whether those gains will persist — or get even bigger in the months ahead — it all goes back to interest rates. If they continue to behave as they have recently, the financial sector should do very well.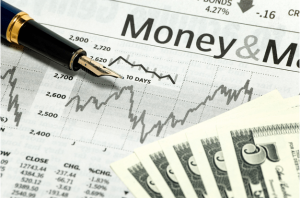 The latest data suggests job growth is healthy, while optimism among businesses is surging. Those are supportive factors for higher rates and wider spreads. So now may be a good time to add some financial exposure to your portfolio.
You could look into buying something like the Financial Select Sector SPDR Fund (XLF), for instance.
This highly liquid ETF owns 65 leading banks, brokers, and insurance companies, including stocks like JPMorgan Chase (JPM), Wells Fargo (WFC), and Goldman Sachs Group (GS). It features a low gross expense ratio of just 0.14%, and has delivered solid double-digit gains in recent months.
Good luck!
Until next time,
Mike Larson
Mike Larson is a Senior Analyst for Weiss Research, and is also the creatorAi??of the courseAi??"How to Profit From Rising Interest Rates". A graduate of Boston University, Mike Larson formerly worked at Bankrate.com and Bloomberg News, and is regularly featured on CNBC, CNN, Fox Business News and Bloomberg Television as well as many national radio programs. Due to the astonishing accuracy of his forecasts and warnings, Mike Larson is often quoted by the Washington Post, Chicago Tribune, Associated Press, Reuters, CNNMoney and many others.