One of the biggest misconceptions about Forex trading is that it is extremely risky because currencies move around a lot, but did you know that on any given day the average daily range of a major currency pair is less than 1 percent
In fact, since the collapse of Bretton Woods the largest single day move for one of the world's four primary currencies was on the day that Britain voted to leave the European Union – June 24, 2016.
We all remember the front page news event that shocked the world and on that day from high to low, sterling dropped only 12%. If Britain were a stock, it would have easily fallen 30 to 40%.
Generally speaking, 3 to 4 percent days in currencies is extremely rare and double digit moves only coincide with historic events. Stocks on the other hand can easily move 3 to 5 percent a day.
So to make that 1 percent fluctuation more meaningful, Forex traders can turn to 2 options. The first is to use leverage and the second is to earn rollover.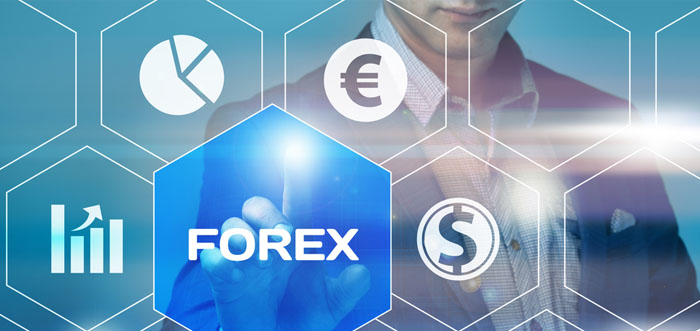 Let's start with rollover since it is an easier concept to understand.  All of the major currencies have interest rates set by their central bank.
With every currency pair, depending upon whether you have bought or sold the currency pair, you are either entitled to receive or obligated to pay interest.
For example, assume the Australian interest rate is 2 percent and the US interest rate is 0.50 percent. If you bought Australian dollars and sold US dollars (long AUD/USD), you would be entitled to earn the daily equivalent of the annualized interest rate differential between these two currencies (2% – 0.50%).
If you sold the AUD/USD, you would be obligated to pay the daily equivalent of the annualized rate for every day that you hold the trade. So another way to compound your Forex profits would be to look for trades with a positive interest rate differential.
Now this only works if the currency pair holds steady or moves in your desired direction but even if it doesn't, rollover can help offset losses.
It's The END of Guesswork in Investing:
Gains of up to $75,000 every month  with quick, frequent profits based on events GUARANTEED to happen.
Boris and Kathy's step-by-step strategy is designed to make you $5,000 richer by New Year's Eve …
And then use specific events on the calendar to go for gains of 36% … 40% … 50% and more in a matter of days – sometimes hours!
December has already been a wildly successful month using this strategy, and they aim to keep the gains coming each and every month.
As for leverage, in the U.S., the National Futures Association allows 20 to 50 times lever depending on the currency pair.  Outside of the U.S., it can be ten times that amount.
Leverage allows investors to use a very small amount of money to control a large amount capital.   Most people are familiar with the concept of leverage because it is also offered to stock and futures traders. The difference is that in stocks, most investors can only use 2 times lever and in futures, no more than 5 times lever.
Trading with high leverage is like playing with fire. Leverage allows traders to turn a small move into a big one which is wonderful if you are right on the trade and crippling if you are wrong. At two times lever, a 1% move becomes 2% and at 20 times lever the same move becomes 20%.
So for example, if you had $1000 to invest, at 20 times lever, you would be able to control $20,000 worth of the euro / U.S. dollar currency.  A 100 point move in the EUR/USD (which is a typical one-day move) would be the equivalent of a $200 or 20% gain or loss for your account.
So while a 1% daily change in your account balance is small, a 20% one-day deviation is significant.  This is single biggest reason why many people consider currencies too risky to trade.
But just because a broker allows 20 times leverage doesn't mean you need to utilize all of that leverage.  We typically recommend no more than 5 times lever and the lower the leverage the better as it is truly a double-edged sword. It is an easy way to compound your Forex profits AND your losses.
Until next time,
Kathy Lien
Ms. Kathy Lien is the Managing Director and Founding Partner of BKForex's strategies and creator of the new course The ULTIMATE Forex Trading Course produced in conjunction with Weiss Educational Services.Kathy, a leading currency and Forex expert, started the #1 Forex news site DailyFX.com, is a regular contributor to CNBC Squawk Box and is a former host of CNBC's Forex show, Money in Motion. She is also an internationally-published author of the best-selling book, "Day Trading and Swing Trading the Currency Market" (now in its third edition) and "The Little Book of Currency Trading."