The goal of this message is to get you to think outside of the box … To get you to think big … Really big.
It always frustrates me when people call me up or email me about how they lost money in Apple, Baba, Microsoft or IBM.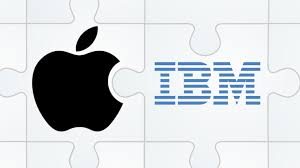 Why? Because they are only chasing the big names. They are doing what everyone else does – just way too late.
Apple, etc. are all great companies but that doesn't determine whether or not the value of the stock should be two hundred or one hundred.
That's what we use technical analysis for. This was my introduction to Technical Analysis. Technical analysis puts us in a position to go against the trend.
To take total control and realize an opportunity by standing out from the crowd. I learned how to do that by reading this 5x. One of the best examples of this is the Blockbuster vs. Netflix trade.
Blockbuster was the video/dvd Goliath. Netflix was the little start up that could. Everybody loved Blockbuster (BBI). Netflix was slowly gaining a following with young families.
The model was simple: You don't need to go out to the video store. You mail away for whatever movies you want and when yo are done you put them in the mail box and get new ones. It was great for people with young children that did not have time to go out to the store.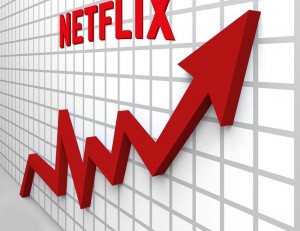 However, Blockbuster was Blockbuster. It was the popular name so when you were adding a stock to your portfolio, chances were that it was Blockbuster.
It did not help when NFLX was in the teens and got downgraded by analysts (shocking right: analysts being wrong!). I was following both stocks at the time and thought Blockbuster was the better trade for a fundamental reason.
I liked going to the video store. I was never going to take the time to order DVD's. I thought in the long run, Block buster would continue to be a much better company.
Things don't always go as planned … The technicals were showing me that something was off. As much as I loved one company more than an other – one name more than another – the stocks were telling me something different.
When NFLX hit 11, it stopped going down. Blockbuster could not hold above ten. These were two stocks going in different directions. I went with the momentum. I loaded up on NFLX and began to short BBI.
It turned out to be one of the best trades I ever made. It all started here.  You see where NFLX is and you can't find Blockbuster because it no longer exists.
The key to this Blockbuster Trade: Taking what the stocks are giving you. I developed an idea, assessed it, modified it and then benefited from it.
Now it's time to find your Blockbuster Trade. Start Here.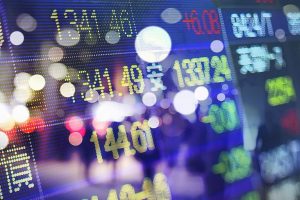 I can help you find the idea and show you how to execute it – execution is essential to trading success.
You never know – you could look back one day and be surprised to find how far you have come from your original idea – and how much your ability to adapt has benefited you.
Your Blockbuster awaits: Click here
Let's do this!
Kind Regards,
Adam Mesh
P.S. Recently people said retailers were making a comeback. The technicals indicated otherwise and we put on bearish trades in the retail sector. All of a sudden, Nike misses earnings, Sears is in trouble and retail is bad again. We were already short because we followed the technicals. This is the easiest and most cost effective way to start learning. 
Adam Mesh is CEO and Founder of The Adam Mesh Trading Group. For the past 18 years he has coached thousands of students to all levels of success in trading. He is also creator of the revolutionary Full Contact Trading.