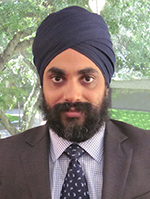 The market stumbled out of the gates last week, with the Dow down as much as 220 points on Monday and 150 points on Tuesday.
Small caps pulled back as well, and for the first time in a long while, volatility stirred. So what does that mean (or not mean) for the outlook? Hereai??i??s my take …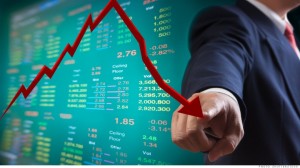 When stocks go up with a unidirectional vigor, new participants often jump in without regards to the risks in the market.
And when volatility is low, thatai??i??s when investors often forgo insurance policies, or hedges, on their investments.
Take the VIX, which gauges the propensity for buying protection in the options market to insulate portfolios.Ai?? Although most options cost a fraction of the amount of the shares they hedge, they still do cost something ai??i?? and that eats into the total returns of a portfolio.
Options can also be complicated for some small investors. So many market participants are selective in using them unless absolutely necessary.
As you can see from the chart below, the VIX is at extremely low levels. That shows that complacency is near multi-year lows. Some are arguing that means weai??i??re in the euphoria phase of the stock market advance.

Source: St. Louis Fed Economic Data
But I think a bit of a longer term perspective makes sense.
Looking at S&P data going back to 1900, the stock market has produced average annual returns of 6.9%, with ai???upai??? years about 67% of the time.Ai?? That implies that 2/3 of the time, stock markets are positive on the year, and on average, when they are up, itai??i??s to the tune of 17.4%. Not bad.
No, there is no guarantee of upside. The standard deviation of those annual returns is 18.5%.Ai?? That means on any given year, you could make, or lose, 18.5% of your money, and still be in the normal risk band for equities.
Thatai??i??s not a small number, and it can be hard to swallow the lurking risks, given we havenai??i??t seen a move like that in a long time. Ai??Drawdowns, or the moves from peaks to troughs which typically occur during or around recessions, can also be painful — as high as 52.6%.
These Stocks Which Trade Under $10 Could DOUBLE In 2017 ai??i?? All Thanks To President Trump!
Forget about buying high-priced shares of Apple, Amazon, or Google in 2017.Ai??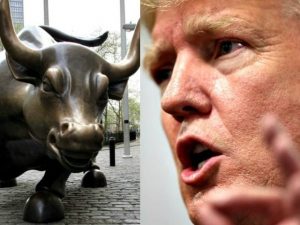 Instead, there are a whole category of stocks that all trade for under $10 per share. And thanks to President Trumpai??i??s new business, foreign trade, and tax policies ai??i?? they are set to jump up 40%… 75%… up to 100% or more.
These ai???Trump Tradesai??? could make you a LOT of money in a short amount of time.
But when you consider those longer-term positive returns I mentioned earlier ai??i?? both in terms of magnitude and frequency ai??i?? the stumbles on Monday and Tuesday, and the corresponding uptick in equity market volatility, arenai??i??t big deals really. In fact, theyai??i??re normal, and healthy.
buy baclofen online cheap, acquire lioresal.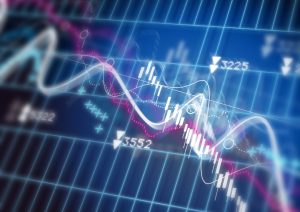 One last thought: Yes, the market has been mixed to down over the last couple of weeks, but to me, that actually means itai??i??s starting to show signs of life.
By that, I mean itai??i??s not a zombie market going higher every day ai??i?? the kind where my neighbor who knows very little about stocks comes to me with new stock picks he heard from his barber. When that happens, and it was starting to, itai??i??s a sign complacency is getting out of control.
So my recommendation to savvy investors like you is to have your ai???Weiss Ratings Shopping Listai??? at the ready, courtesy of our Stock and ETF Screeners. Then get ready to deploy your capital on pullbacks like those we saw last Monday. Thatai??i??s what I intend to do in the small cap universe very soon!
Best,
Mandeep
Mandeep Rai has more than 15 years of investing experience, working as both a stock and credit analyst. At Weiss Ratings, he researches and evaluates financial and economic themes, and makes decisions on when to buy or sell specific shares for the Top Stocks Under $10 portfolio.