In the first month of 2016, all we heard about was about China and oil.
Now that weai??i??ve approached February, all everyone is talking about is the Japanese Yen.
Since the beginning of this month, the Yen appreciated over 5% against the U.S. dollar, an eye popping 800 points.
This is the type of move that we would expect over the course of a yearai??i?? not over 7 trading days.
In the first week of February, one U.S. Dollar bought 121 yen, and by the second week, it only bought 114 yen.Ai?? If that doesnai??i??t sound like much of a difference, imagine that you owned a Japanese company looking to collect 5 million U.S. dollars in receivables from an American company. Well, that 605 million yen in receivables you expected to receive, is now ONLYAi??worth 570 million yen. Ai??Compound that amount by 20 to 50 times for a listed company, and you understand the dramatic impact that a rising yen can have on earnings.
Toyota, Nomura, Sony, Honda and Canon are only a few of the household Japanese names that are listed on U.S. markets. These multinational companies, earn a significant amount of their profits in the U.S, and all of these companies and their stock values will be hit by the rising Yen. So, if you are invested in any of these names, beware of potentially big losses.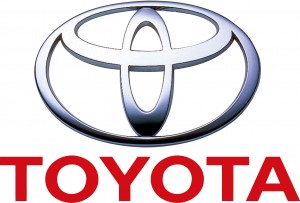 It has been previously estimated by Morningstar, that for each Yen rise against the U.S. Dollar , about 32 billion yen or $417 million dollars, Toyotaai??i??s operating income gets hit.Ai?? A company like HondaAi??is not as exposed as Toyota, but still can get hit at least half as hard.
But thatai??i??s isnai??i??t the only way the rising Yen can impact your portfolio.Ai?? Japan is the third largest electronics manufacturing industry in the world; and many major U.S. corporations import Japan's circuits and medical technologies. This means that the cost of imports will rise as the Yen rises, eventually eating into U.S. corporate profitability.
A rising Yen also means a bad omen for U.S. stocks, because the Japanese Yen has been the marketai??i??s favorite funding currency for a long time, mainly because they have had zero interest rates for decades.Ai?? So when investors are nervous, they head for the exits… which means they are selling their investments and buying back the Yen.Ai?? It is no coincidence that the Yen is rising at a time when the Nikkei, S&P 500 and other global markets are falling.
Is Your Stock Portfolio Taking a Hit?
Most investors are. The S&P 500 is off about 13% since July of last year. The Nasdaq is down 18%. But there is an alternative: The currency market!
You see, unlike stock markets, the currency investment markets never crash.
No matter whatai??i??s going on in the world, currencies will always rise and fall against each other, giving you the opportunity to make money. Whatai??i??s more, currencies move independently of stock markets. Even if every stock market on the planet fell to zero, you could still build a FORTUNE in currencies.
Click this link to learn more. -Boris
Internal Sponsorship
Are there companies that benefit from a strong yen? You betcha! Ai??
Any company that has a major Japanese competitor will benefit, and that includes U.S. automotive companies like General Motors and Ford. Ai??They will be able to offer discounts at a time when Toyota and Honda are pinched for profits.
Finally, a rapidly rising Yen makes Central Banks nervous and if the Yenai??i??s appreciation gets out of control, the Bank of Japan could come into the market to sell its currency; it might even roll out a new stimulus program because boy, do they need it.Ai?? More Central Bank easing is positive for markets around the world and could help spark a near-term bottom in U.S. indices.
Waiting on the Bank of JapanAi??can require a great deal of patience. So, in the meantime, the one thing we want you to know is that currency values matter.Ai?? Through the years youai??i??ve learned to watch the value of the U.S. dollar because of how it can impact corporate earnings; but these days, its important to broaden your horizon and watch other major currencies with big moves.
Remember,Ai??what happens abroad will impact our markets as well.
Until next time,
Boris Schlossberg
Mr. Schlossberg is a weekly contributor to CNBCai??i??s Squawk Box and a regular commentator for CNBC Asia and CNBC Europe. His daily currency research is quoted by Reuters, Dow Jones, Bloomberg and Agence France Presse newswires and appears in numerous business publications and newspapers worldwide. Mr. Schlossberg has written articles on trading for SFO magazine, Active Trader and Technical Analysis of Stocks and Commodities. He is the author of Technical Analysis of the Currency Market and Millionaire Traders: How Everyday People Beat Wall Street at its Own Game, both of which are published by Wiley. Borisai??i?? extensive experience in trading and developing momentum based techniques provide the foundation for BKForexai??i??s strategies.
Ai??