One of most common questions asked by investors isAi??'Which Currencies are safe to invest and trade?'
The answer is tricky because paper currencies are typically never safe. You can only trust them as much as you can trust the government that issues them. History is littered with examples of governments devaluing their currency and in some cases, crushing their own economy.
It happened in Germany, Argentina, Africa and Asia. As a result, some people call fiat money toilet paper money because governments can print as much as they like until the value of the currency goes down the toilet.
But thatai??i??s not what we are here to talk about today.
While no paper currency is truly safe , a handful of currencies are known as safe haven currencies.Ai??What is a safe haven currency?
By definition, a safe haven is a place to hide during times of distress. A safe haven currency is a currency that is favored by investors during times of crisis, either because of the country's stability or the ability to easily liquidate out of positions.
Typically, the countries with the lowest rates are considered safe havens. These economies will generally have a secure government and a long track record of stability, but they are not necessarily the best performers or the healthiest economies.
Ai??Currency Trading Made Easy
Our new Ai??Special Report Currency Trading Made Easy is now available.Ai??Your Ultimate ai???Cheat Sheetai??? for Learning the Basics of Trading the Worldai??i??s 8 Major Currencies
The role of the safe haven can change depending upon investor uncertainty and risk aversion. The credit crisis and ensuing recovery have offered good examples of these currencies.
As the global economy seemed to be crumbling down and Europe's sovereign debt crisis encouraged people to bail out of all things Europe, investors felt they needed to put their money somewhere safe.
They found refuge in the US dollar, Japanese yen and Swiss franc, but the Swiss francai??i??s status as a safe haven currency changed after the Swiss National Bank abandoned the EUR/CHF peg in 2015. After this move, investors stopped looking at the Swiss Franc as an attractive investment in times of uncertainty.
Understanding which currencies are safe haven currencies can help you understand day to day movements in the Forex market.Ai?? September has been a tough month for stocks and with U.S. data weakening and the Federal Reserve thinking about tightening policy, we could see further weakness in equities.
Currencies actually have a very strong correlation with equities.Ai?? If the Dow is down 200 points for example, you can bet that most likely the Japanese Yen and U.S. dollar are up while the Australian and New Zealand dollars are down.
So knowing which currencies are considered safe havens is important, because in the months ahead, we could see a greater need for safety. Ai??So generally speaking, whenever investors are nervous, they tend to liquidate out of higher yielding currencies, like the British pound, Australian and New Zealand dollars, and move into lower yielding currencies, like the U.S. dollar and Japanese Yen.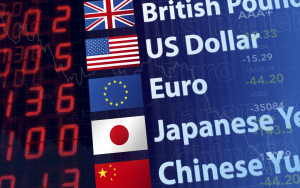 This is because countries like Australia are very sensitive to global growth, which raises concerns about how they will perform going forward.
America has a long history of financial stability and security. Although America's huge budget deficit is enough to make many investors nervous investors like China will argue there is no alternative that can absorb large sums of money.
Plus, with rates near zero, it has been a cheap way for investors to fund risky investments. So when these same investors become nervous, their first inclination is to unwind their risky positions and buy back US dollars.Ai?? The Yen benefits from the same dynamics (not the strong economy and large JGB market part) but from the need to unwind risky bets.
Until next time,
Kathy Lien
Ms. Kathy Lien is the Managing Director and Founding Partner of BKForex's strategiesAi??andAi??creator of the new course The ULTIMATE Forex Trading Course produced in conjunction with Weiss Educational Services.Kathy, a leading currency and Forex expert, started the #1 Forex news site DailyFX.com, is a regular contributor to CNBC Squawk Box and is a former host of CNBCai??i??s Forex show, Money in Motion. She is also an internationally-published author of the best-selling book, ai???Day Trading and Swing Trading the Currency Marketai??? (now in its third edition) and ai???The Little Book of Currency Trading.ai???