On Day 1 of 2016, the market followed in Chinaai??i??s footsteps and had a significant sell off. In fact, it was one of the worst starts to a new year in the history of the markets.
Insert applause here and find out why right now.
You see, if you are reading this, itai??i??s because you have taken an interest in trading for yourself. As an individual investor, your focus should be on individual stocks, individual opportunities.
I learned that simple rule from the greatest trading book ever written.
Thatai??i??s why a significant drop is the best thing that can happen to us. Letai??i??s use Netflix (NFLX) as an example.
NFLX is currently trading around 107 but in the last 52 weeks, itai??i??s been as high as 133. Itai??i??s low in that same time is 45. So at 107, thereai??i??s a lot of room to move in both directions.
Now, what happens if we head lower? Right now the key level of support on the Dow is 17,000.
We went below that level 1 time last year, and the result was we fell an additional 1,000 points!
Thatai??i??s when NFLX touched 85. It then climbed 48 points or 56% in the next 4 months. So if the market can drop another 1,000 points, we have the opportunity to grab one of the market leaders at a discount with huge upside.
Now, the immediate question you should ask next is ai???but it can still go lower too, right?ai???
Of course it can.
Thatai??i??s why we never want to try and pick the bottom. We want to wait for the stock to bottom and buy it with the momentum on the way back up.
I learned that in the same book, itai??i??s available to be downloaded right now.
So letai??i??s say we take a shot at 85 and starts heading down, we can be out if it goes below 80 for a 5% loss.
Then all we need is to get back in when it crosses back above 80.
If it gets back to 100, we lost 5% and followed that up with a 25% gain!
If it got back to itai??i??s highs for the year (and if any stock could do it in just days, itai??i??s NFLX), that would be a 66% gain.
In either scenario, your performance in that one stock did not just outperform the best savings accounts and mutual funds, it made them look like the planet earth when you Google how small is the earth!
Thatai??i??s why I want us to go down and down big! Stock become cheaper and opportunities become bigger. The key is to stay out until itai??i??s time to get in.
Paroxetine for sale, buy clomid. In the greatest trading book ever written, the protagonist is given a very short leash on his trading account so he waits weeks and weeks before hitting the buy button but when he does, heai??i??s instantly rewarded.
Thatai??i??s what I would like to see in your trading. First patience, and then the big smile that comes from instant gratification.
The best part is that when the market is tanking, thatai??i??s when itai??i??s easiest to see which stocks are strong.
The strong stocks will stop going down ahead of the rest…or they just wonai??i??t go down.
On the first trading day of the year, Visa (V) hit a low of 75.01. The next day with the market in neutral, V hit 76.50.
Now we have information. The 75 level is something we can pay attention to. We might not trade it right away, but now we are prepared… so we can react quickly when the time is right.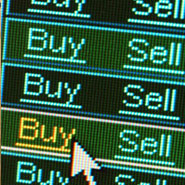 Now, you can start forming your plan by simply getting access to the same book I read when my trading career began.
I hope we go down more so this can be our best trading year ever.
Think about that because when it clicks, you are on your way.
All The Best,
Adam Mesh
P.S. There is only one book, I have read more than once and it is still, to this day,Ai??the greatest trading book ever written.Ai??You can get it here!
Adam Mesh is CEO and Founder of The Adam Mesh Trading Group. For the past 18 years he has coached thousands of students to all levels of success in trading. He is also creator of the revolutionaryAi??Advanced Beginner's Guide