In the last week, I have appeared on multiple nationally syndicated radio shows and each time, they asked me the same question …
Will Amazon Be The First Trillion Dollar Company?
Here's my answer:
Apple, with it's 797 billion market cap has a clearer path as Amazon's market cap currently sits at 476 billion. That said, it is Amazon that has a clearer path than Apple, Facebook or Google.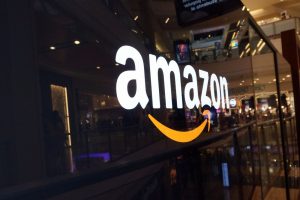 Facebook and Google are advertising dependent and that will always be a competitive "what have you done for me lately" environment.
There is a new emergence of "brand influencers" where celebrities and social media stars are getting paid for sponsored posts which takes away from the companies themselves receiving that revenue.
Selena Gomez, the world's most followed instagram personality, is reported to receive over $500,000 for a sponsored ad. Apple is reliant on technology and innovation. A failure to create will not only inhibit success but it could cause their value to shrink.
Amazon is unique in that they can not only create their own products and services but they have their hand in everyone's pocket. A quick scan shows while there is a fidget spinner battle going on, Amazon profits from all of them.
They compete with Netflix in movies. They just opened a flagship bookstore to compete with Barnes and Noble. Everything that is wrong with traditional brick and mortar retail is right with Amazon.
Amazon's strength is their ability to be at the forefront of everything.  As trader's, we must commit ourselves to a similar strategy. The individual trader capitalizes on opportunities so we must follow the areas of the market where opportunities are presenting themselves.
Right now, there is only one place to go. This is where all of the money is going and all of the activity.
It's ETFs.
For months, I've been encouraging people to focus on this arena but just now people are coming back to me asking how? ETFs offer diversity (you are not subject to the landmines of individual stocks) and something even more precious, they move.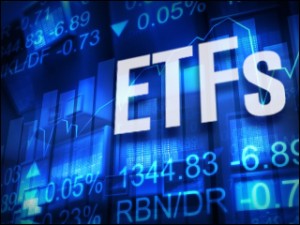 Just recently a play on GLD was met with a double digit percentage return within 1 day. That is so rare for the market nowadays but it's become commonplace in ETFs.
As an individual trader who is looking for opportunities, this is the best way to start. This ETF Accelerator Experience is a success package delivered right to your inbox.
This is a very low barrier entry into the world of ETFs that starts with the top 8 you should be watching now. As you experience ETF training webinars, you can spend your downtime reading The Greatest Trading Book Ever Written.
Let's just make this very simple, go here and click on this link for this amazing stock market surprise.
You are going to really be surprised by this one!
Kind Regards,
Adam Mesh
Adam Mesh is CEO and Founder of The Adam Mesh Trading Group. For the past 18 years he has coached thousands of students to all levels of success in trading. He is also creator of the revolutionary Full Contact Trading.