With Social Security being the largest government program in the world and a complex program with 2,728 rules, it is inevitable that mistakes will occur. The problem is they are occurring too frequently and when they happen to you it can be very costly.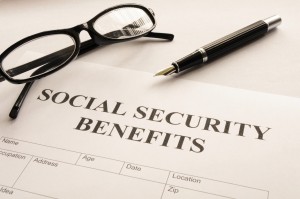 While the Social Security Administration has many hard-working and well-intentioned staff, as the Government Accountability Office (GAO) pointed out a couple of months ago, the Social Security Administration consistently gives out misleading information or does not provide enough information to retirees about when or how to claim their Social Security.
Also, keep in mind that most Social Security benefits are NOT automatic, so knowing when to claim and how to claim in the smartest way possible rests on your shoulders.
Often there is also conflicting information; I spoke with a client last week that talked with five different Social Security Administration representatives and received five different answers in regards to the same question.
So, what can you do?
alternatives to levitra.

Unclaimed Social Security Benefits ai??i?? As Much As $120,000

Itai??i??s shocking, but true. Seven out of ten Americans are missing out on their full Social Security benefits.
This means after working hard all your life, and paying into Social Security for years, chances areai??i??youai??i??re not getting your fair share.
The average couple, for example, is leaving approximately $120,000 in lifetime retirement benefits on the table.
Just think of what you could do with $120,000!
Unfortunately, itai??i??s not surprising why this happens.
Social Security is complicated. With 2,728 rules and over 9,200 strategies ai??i?? most people donai??i??t know the best way to file for benefits. No wonder retirees are getting the short end of the stick!
That isai??i??until now.
Because weai??i??ve simplified Social Security – and outlined strategies to help you get every penny youai??i??re owed.
Be Proactive & Protect Yourself
The first rule is of course try to do what YOU can to avoid mistakes and always do what you can to protect yourself when dealing with the Social Security Administration.
Social Security is the largest source of income for many Americans and even if itai??i??s not for you, you should make sure that you are receiving what you deserve.
Get Everything in Writing: Whenever possible, get everything in writing. Following this step will help ensure that you have a paper trail and evidence available to you should you need it later. If you must discuss your situation with the Social Security Administration over the phone or in-person, ask for a copy or receipt of what was submitted or discussed.
Try to Avoid Telephone or In-Person Appointments: An example of this is a retirement application; when applying in-person or over the phone you do not have an exact record of what was submitted to the Social Security Administration whereas by applying online or by using a professional Social Security filing service like the one offered by Social Security Advisors you will have an exact copy of what was submitted. Not only will you save time and hassle by doing this, but again, you will have a record in case it is needed.
Record Your Conversation (If Allowed): Under the laws of many states, if you are a party to the discussion, you are allowed to record your conversation. If you live in one of these states, this can be wise and helpful to you if there is any dispute. Here is a state-by-state guide on the laws of recording: https://www.rcfp.org/reporters-recording-guide/state-state-guide
Keep Copies: When sending something to the Social Security Administration, make sure to make and keep a copy for your records.
Been Misinformed? Hereai??i??s How to Fix It:
Obtain a Copy of Your File: The first thing you need to know is that you are entitled to a copy of your Social Security file. For more information on how to request a copy of your Social Security file, visit this link https://www.ssa.gov/section218training/basic_course_6.htm#3. Itai??i??s helpful to obtain a copy of your file so you know what youai??i??re dealing with and what Social Security is looking at when looking at your case.
Contact Your Local Social Security Office: In most cases, it is your local Social Security office that will be handling your case. Using the tips provided above, contact your local Social Security office and determine whether the issue can be resolved easily or not.
Request for Reconsideration: If youai??i??ve been denied benefits that you believe you should be entitled to, you can file form 561, a Request for Reconsideration. This is used to ask the Social Security Administration to take a fresh look at your case and verify or overturn the original decision. On this document and any supporting documents, you will want to clearly state your case and provide any supporting evidence.
Speak to An Advisor
If you are still not making headway or if your case is complex, it may be wise for you to speak with a Social Security advisor. Often given the dollar amounts involved and the time and effort needed to correct a case gone awry, time with an advisor can be time well spent.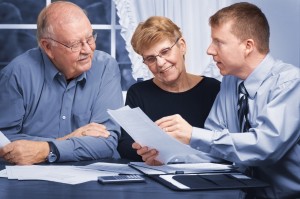 Deciding when to file and how to file in order to maximize your benefits is always a complicated and unique decision.
Your Social Security options and strategy are specific to you and you should always work with an advisor that is an expert in the laws and rules that apply to your case in order to maximize your benefits.
If you would like to schedule a Free Initial Consultation with an advisor to discuss your best strategy or for assistance with applying for Social Security, you can do so by clicking here.
Until next time,
Matthew Allen
Matthew Allen is the Co-Founder/CEO of Social Security Advisors and creator of the new course Maximizing Your Social Security produced in conjunction with Weiss Educational Services. Matthew has helped thousands of seniors maximize their Social Security benefits and avoid costly mistakes when filing. Matthew has been at the forefront of financial services for over a decade. In addition to co-founding Social Security Advisors, Matthew also founded The Universal Group of Companies, a private investment firm, in 2004. From 2000 to 2004, Matthew was a NYSE Market Maker with LaBranche & Co., a Fortune 500 New York Stock Exchange firm.